---
Goldsmith, The Vicar of Wakefield.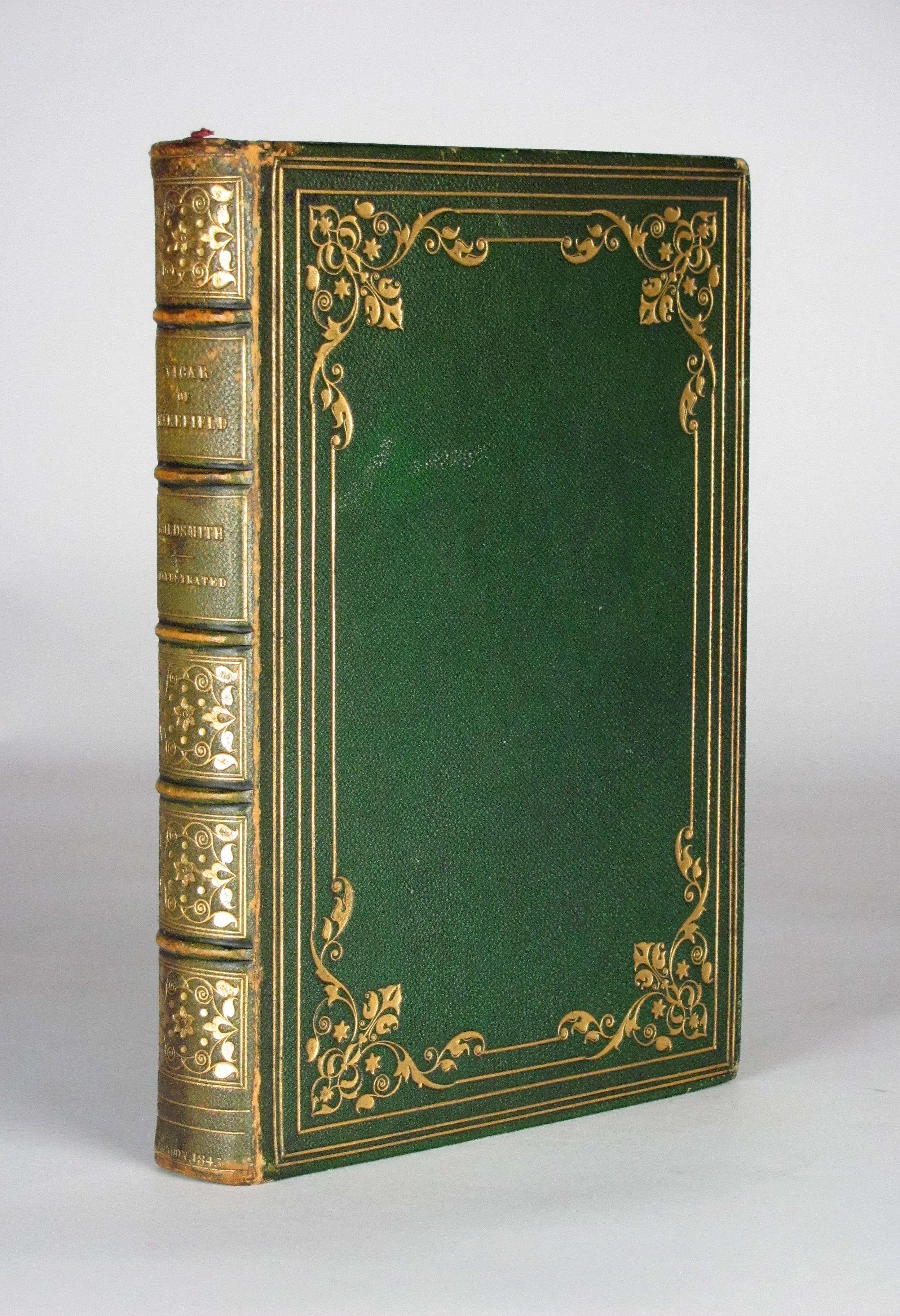 Goldsmith, Oliver,
The Vicar of Wakefield.
---
London, J. van Voorst, 1843.
8°. XV, 306 S. Mit 32 Textholzstichen von William Mulready. Grüner Maroquinbd. der Zeit mit reicher Rücken-, Steh- und Innenkantenvergoldung, goldgepr. Fileten und Eckstücken auf Deckeln sowie dreiseit. Goldschnitt, sign.: "Hayday".
---
Please ask for an English translation.