---
Gomme, Children's singing games.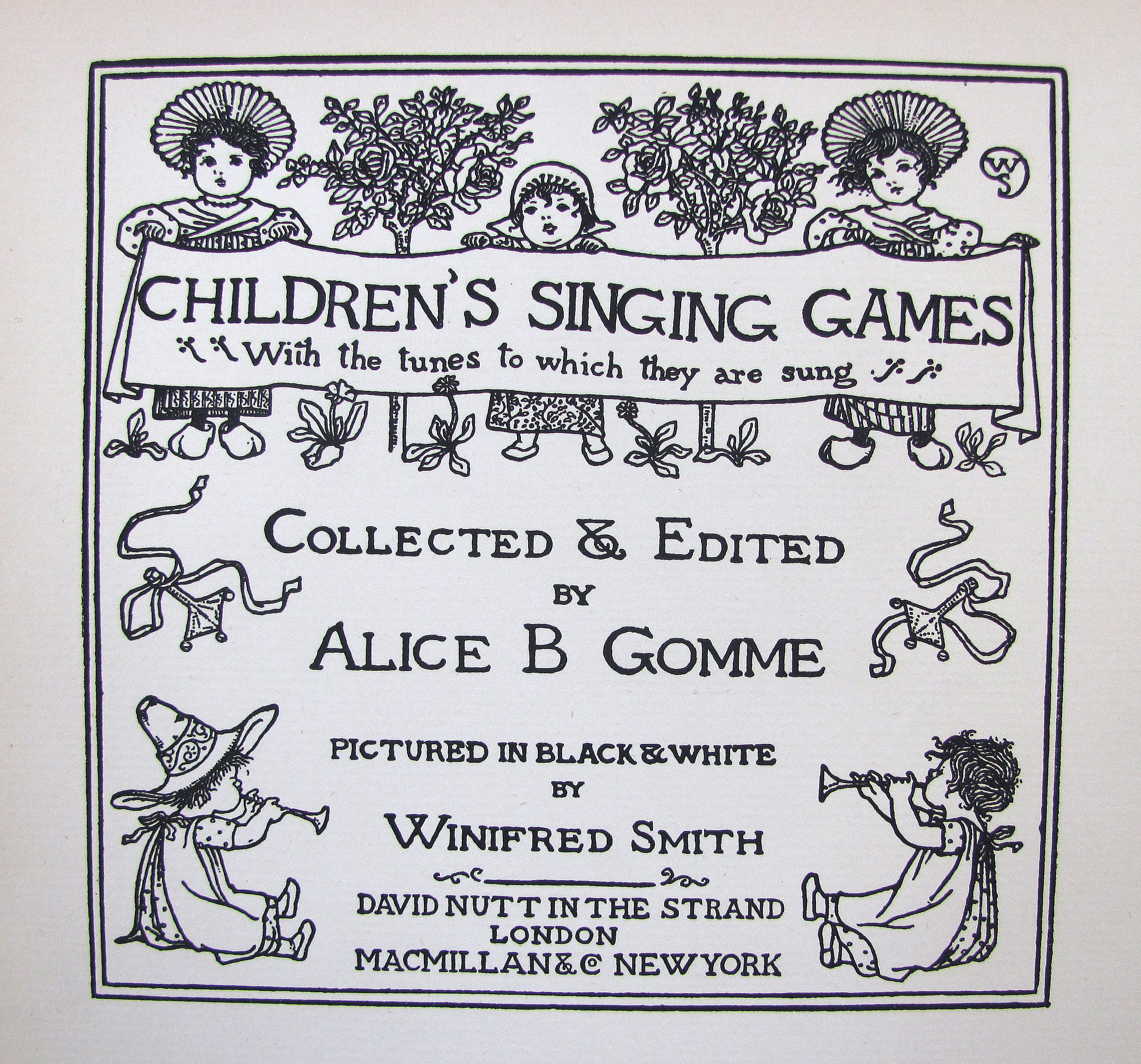 Gomme, Alice B.,
Children's singing games. With the tunes to which they are sung. Pictured in black & white by Winifred Smith.
---
London, D. Nutt, o.J. (1894).
4°. 70 S., 1 Bl. Mit sehr zahlreichen Textholzschnitten als Illustrationen, figürl. Rahmenornamenten für Text oder Noten und Vignetten. Illustr. Orig.-Leinen (Kopf und Schwanz abgegriffen).
---
Please ask for an English translation.